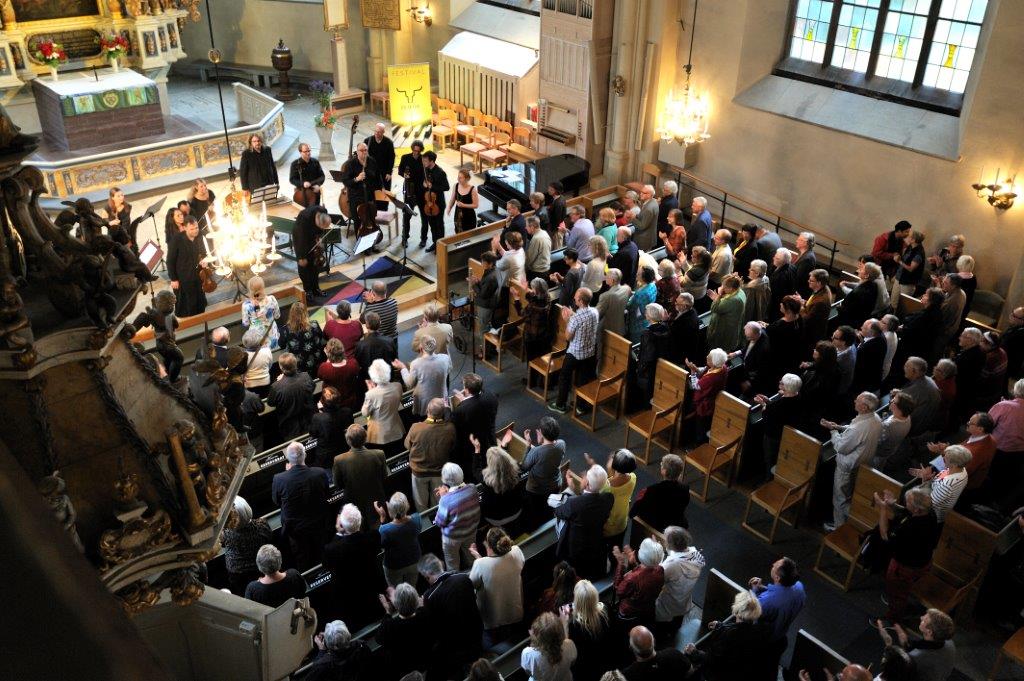 Welcome to the fellowship of like-minded people at The Friends of Chamber Music. Here, passionate chamber music lovers and culture enthusiasts from all over Sweden gather to strengthen the opportunities for a rich and wide range of classical music in both large and small places through the association Chamber Music Friends. It will give you many unforgettable encounters in the sign of music.
The concert experience is of course central in the company of friends.
As a member, you can sit along, if you like, and listen to world artists and soloists as they rehearse or hold so-called Master Classes. You will meet musicians from the ensembles up close during the festivals.
Sign up for membership here
What do I get?
Membership in the Friends of Chamber Music is a very important and crucial part of our business.
Together we share strong experiences with each other and at the same time strengthen the Swedish music life.
Membership in the Friends of Chamber Music provides many benefits
Free admission to Play – Digital broadcasts from exclusive concerts, see programs here
10% discount on all Tickets and Festival Passes, NOTE! use the discount code: VIP FRIENDS
Priority! – members usually get an offer to buy tickets before others.
Free listen to rehearsals, seminars, master classes with top-level musicians
Preferential special offers from partners via email.
Invitation to friend meetings, V.I.P concerts and meetings with musicians.
Regular newsletters with information about the business.
Annual fee
Individual member SEK 290/year
Faq
As a member, do I have to go to a lot of fraternity meetings?
No, not at all in this form of association. You are instead active as a concert goer and/or support member.
Am I expected as a member to work non-profit in any context?
No not at all, however, many members who want to be host families, artist drivers, concert hosts and communicators are often welcomed, but as I said completely voluntarily.