We are the Friends of Chamber Music.
We make sure that all of Sweden gets to listen
We started out as Aurora and Old Ox music. The number of visitors to our concerts has increased year on year. The number of seats for the concerts has increased.
The interest from the visitors was initially channeled into some friend associations. But the membership grew.
The engagement of members and local communities and elsewhere developed and grew stronger.
It became increasingly clear that we are part of a movement with many enthusiastic friends of classical music.
There are so many of us that we want to manifest it in a descriptive name, Friends of Chamber Music.
We are what we are called. We create classical music festivals in different places in the country.
In concert halls in large venues, but we also transform small local churches and community halls into cultural scenes with the
greatest international artists.
Because friends of chamber music are everywhere people are.
We are a non-profit association that since 2006 has built up a today world-leading concept with festivals and master classes in
classical music. On the biggest stages, where people come to us.
And on small local stages, where we get to the people.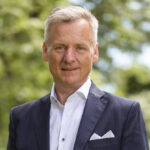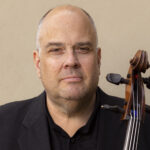 The founders and managers:
Ola Larsson – General Manager and Per Nyström– Artistic advisor
Board
Staffan Scheja is chairman, the other members are Bo Knutsson,
Marika Lagercrantz, Ola Larsson, Per Nyström, Bo Plars and Annika Holmkvist
Our success story 2006 – 2021 in brief.
Festival and concert activities
54 festivals
340 public concerts
Touring activities in 20 locations
Several collaborations with municipal music schools and upper secondary schools
Master Classes – Higher Education Courses
Over 100 professors, artists, soloists and conductors
Over 6,500 students from 50 countries have participated in Sweden
Over 20,000 credits produced = about 350 full-year places
Average age/ student: 23.7 years
59% women and 41% men
Some artistic highlights
Our concerts featured some of the world's most prestigious musicians, artists and legends: Kurt Masur, Krzysztof Penderecki, Midori, Leonidas Kavakos, Sarah Chang, Mischa Maisky, Elisabeth Leonskaya, Jukka Pekka Saraste
Festival venues
Mariestad, Vänersborg, Trollhättan, Stockholm, Uddevalla, Stenungssund, Alingsås, Kungälv, Ale, Mellerud, Lysekil, Skara, Skövde, Gothenburg.
In these locations, for 16 years, we have created 54 festivals and hundreds of concerts and Master Classes.