Utsåld –  OBS! Ett bra tips för att undvika risken att bli utan biljett nu och kommande festivaler, bli medlem i Kammarmusikens Vänner i Funäsfjällen: KLICKA HÄR (singelmelemskap 290kr/år)   eller    KICKA HÄR (parmedlemskap 400kr/år).
Alla medlemmar och Väntelistan nedan får förtur vid alla våra biljettsläpp och returbiljetter.
VÄNTELISTAN
Välkommen att sätta upp dig på vår väntelista  KLICKA HÄR och fyll i dina uppgifter så hör vi av oss (sätt 0 på de konserter du inte vill ha, alla rader måste fyllas i )
Invigningskonsert – Funäsdalens kyrka
Torsdag 21 september kl 18.00
Robert Schumann 1810-1856
Pianokvintett Op. 44 
Allegro brillante
In Modo d'una Marcia. Un poco largamente.
Scherzo. Molto vivace — Trio I — Trio II
Allegro ma non troppo
Hrachya Avanesyan- violin, Eszter Haffner- violin, Gareth Lubbe – viola, Per Nyström – cello, Håvard Gimse – piano
paus
Wolfgang Amadeus Mozart
Violinsonat Nr 32 – K.454
Largo – Allegro
Andante
Allegretto
Pinchas Zukerman – violin, Shai Wosner – piano
Rolf Lassgård – Skådespelare
Sluttid ca kl 20.00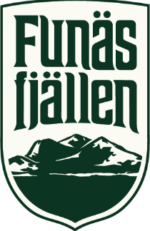 Dagens Konsertvärd
Funäsfjällen är stolta partners till The Funäs Festival och som dagens Konsertvärd hälsar vi publik och artister varmt välkomna till konserten.
Välkommen till

NYA

vänföreningen
Kammarmusikens Vänner i Funäsfjällen

the Funäs Festival har blivit en succé. Därför bildar vi nu en ny vänförening med många kultur och Härjedalsälskande medlemmar
för att stärka och utveckla festivalens framtid tillsammans.
Festivalen vill bli ett nytt landmärke för Jämtland – Härjedalen,i många år framöver.
Läs mer om medlemskapet och registrering  här
Flera fina medlemsförmåner ingår.
VÄLKOMMEN!
Priser
Enkel biljett 395 kr
Guldpasset: i detta pass ingår dels alla entrébiljetter men också följande bespisningar:
Champagne med tilltugg under Champagnekonserten på torsdagen
Brunchmenyn under Brunchkonserten på fredagen
Tårta och kaffe under Tårtkonserten på lördagen.
Med Guldpasset kommer du få prioriterade platser.
Förmånspris nu 2 900kr (ordinarie 3370kr)
Silverpasset: ingår följande 6 festivalkonserter: Invigningskonsert, Champagnekonserten (inkl. Champagne), Festivalkonsert, Opera Italia, Fjällens musik och Grande Finale Konsert
Med passet kommer du få prioriterade platser.
Förmånspris nu 2 100 kr (ordinarie 2 370kr)
Fjällpasset: ingår  följande 5 festivalkonserter ; Invigningskonsert, Festivalkonsert, Opera Italia, Tårtkonserten och Grande Finale Konsert
Med passet kommer du få prioriterade platser.
Förmånspris nu 1 750kr (ordinarie 1 975kr)
Alla Biljetter och Festivalpassen är onumrerade
Du kan erhålla fina rabatter om du blir medlem i Kammarmusikens Vänner
Barn under 10 år som kan sitta i knä kommer in gratis
Festivalprogrammet med reservation för ändringar.
Förköpta biljetter återköps ej