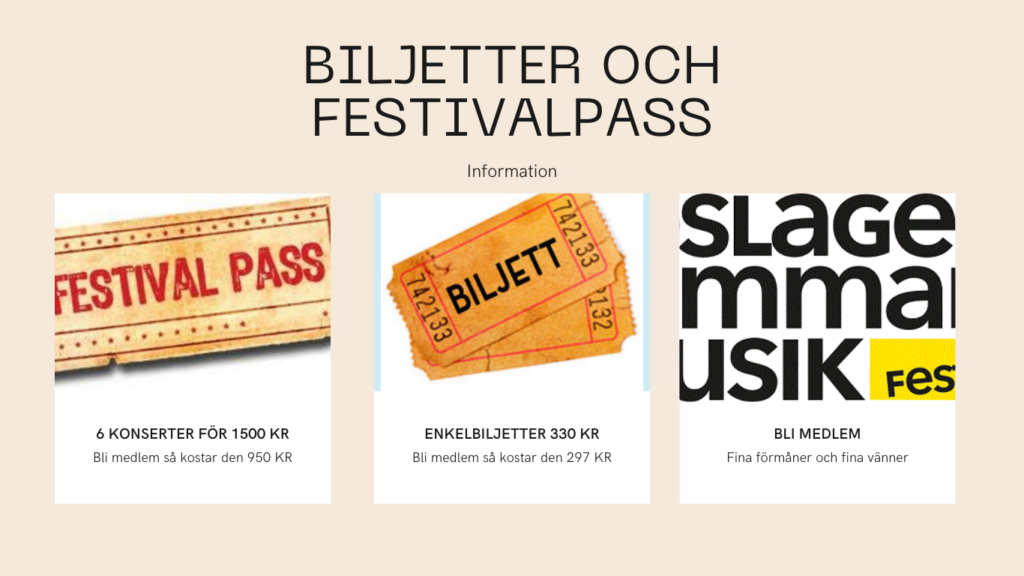 Tickets
All tickets are sold only as pre-sale on the website: www.roslagsfestivalen.se
or at Visit Roslagen/Norrtälje tourist office Lilla Brogatan 3, 761 30 Norrtälje
0767-650 660
There will be no cash handling or cash at the concerts.
However, we have concert hosts on site who welcome and inform.
All seats are unuminated but if you have a Pass or Golden Ticket so
well seats are reserved before the concerts for these.
Admission to the concert hall takes place about 30 minutes before the start of the concert, where it takes place
also ticket control.
Children under the age of 10 who can sit on their laps enter for free.
Rates
Single ticket 330 SEK (For a member of the Friends of Chamber Music 297 SEK)
Gold tickets 1100-1300 (For members of the Friends of Chamber Music 990-1170 SEK)
Festival pass 1 500 SEK (For members of the Friends of Chamber Music 950 SEK)
Food/drinks and mingle packages: Different variants are available and can be booked separately.
Everything is in the ticket shop/concert/date